Learn Clairvoyant Energy Healing!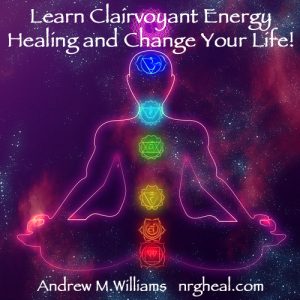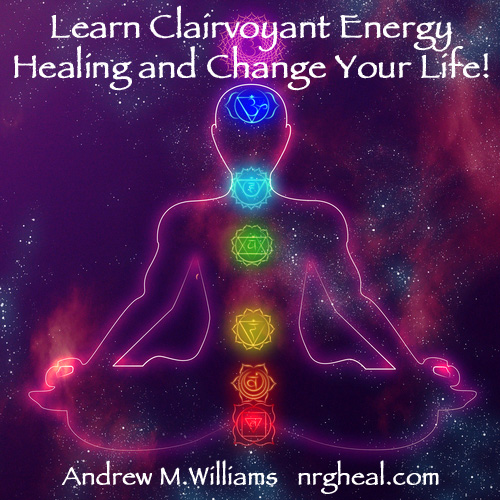 Want to be an energy healer but still searching for the advanced teachings that can change lives? Join us for an Advanced Energy Healing workshop series in Fort Worth Texas. Workshops series starts June 25, 2017.
Andrew M. Williams & Energy Healing Seminars presents:
Spiritual Energy Healing Basic Training
1:00pm to 5:30 pm    June 25,   July 2,   July 9, 2017    (Three Consecutive Sundays)
                                               At:  THE WELLNESS CENTER 
5521 Bellaire Drive South, Ft Worth, TX 76109
Dr. Kari Rollins, D.O., proprietor       Holistic Medical Practice & Kundalini Yoga Center       www.wellnesscenterfw.com
$150 for All 3 ~ Call The Wellness Center to reserve your space!
Genuine, fully conscious clairvoyant energy healing can be taught & our last workshop series was a wonderful success! See:    www.facebook.com/NRGheal/reviews
What to expect:
In these workshops, I will demonstrate & teach advanced energy healing techniques that can transform your & your clients' inner realms, with complete awareness of what is happening. 
You will learn how the chakras truly function, interrelate, & align. You will be taught how to scan them & read the deep energies of yourself and others, discover their origins, and transform them using Divine Prahnic Light.
You'll receive transmissions to enhance your inborn higher sense perception, learning methods to use it as a means of self-discovery for yourself and others. We'll conduct several volunteer scans with healing sessions during each class, demonstrating how long-standing energies of fear, pain, trauma, guilt, insecurity, and all manner of afflictions that affect every level of health are transformed, using Light and the power of your own consciousness. Completion with the energies at this Soul level can affect samskaras, thus quickening evolution and decreasing the need for many difficult & repetitive life experiences. This work removes blocks, elevates consciousness and changes negative habitual patterns; strengthening and balancing the chakra system from the inside out. Life's tensions may then be continuously converted into nourishment for spiritual evolution, and Kundalini Energy safely released. 
Long-Term effects:
This work can change toxic patterns of consciousness, prevent disease from manifesting in the physical, discharge entities, and heal blocks related to personal growth. It involves deep self-discovery.
Working in the Causal Realm, the lessons your soul has incarnated on earth to learn will begin to be understood and integrated. Completion with energies at this level results in Spiritual Healing, and thus affects samskaras & the reincarnation process,
This results in the chakras opening and aligning themselves naturally, as opposed to simply trying to change them from the outside.
This 3-part series of initiatory classes are offered at only $150 for all three, pre-paid to The Wellness Center at their address or Call (817) 926-9642. Early registration is recommended as the classes will be limited to 12 students to allow for personal attention and sessions.
Please call or text Andrew directly with any questions at  (817)925-6824.
     Telephone (817) 926-9642 (Wellness Center) & (817) 925 6824 (Andrew M Williams
Learn Clairvoyant Energy Healing! Workshops series starts June 25, 2017